Car Air Filter For OEM NO.1500A023 1444RU
Product Detail
Product Tags
Type:
Air Filter
Materials:
Environmental PP/PU +Non Woven Fabric
Color:
white;black or customizable
SIZE
Length:268, Width:184.5, Height:54
Discriptions:
1.100% Non-woven
2.Filtration efficiency over 99%.
Place of Origin
Hebei,China(mainland)
Supply Ability
50000 pcs/month
Company Certification
ISO/TS16949; ISO9001:2000
Customization
Customer's designs,requirements & logos are welcome.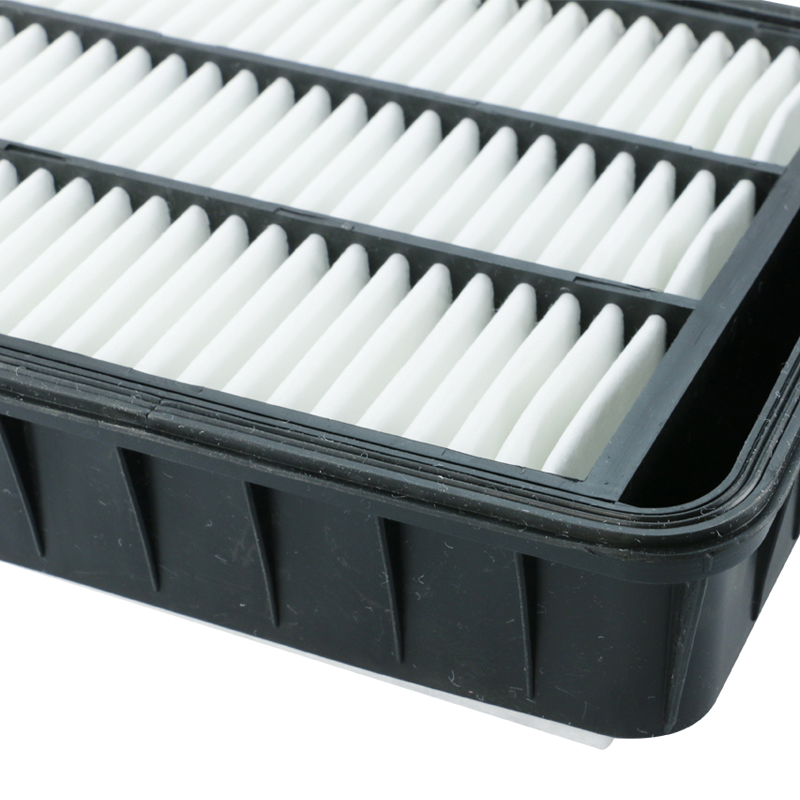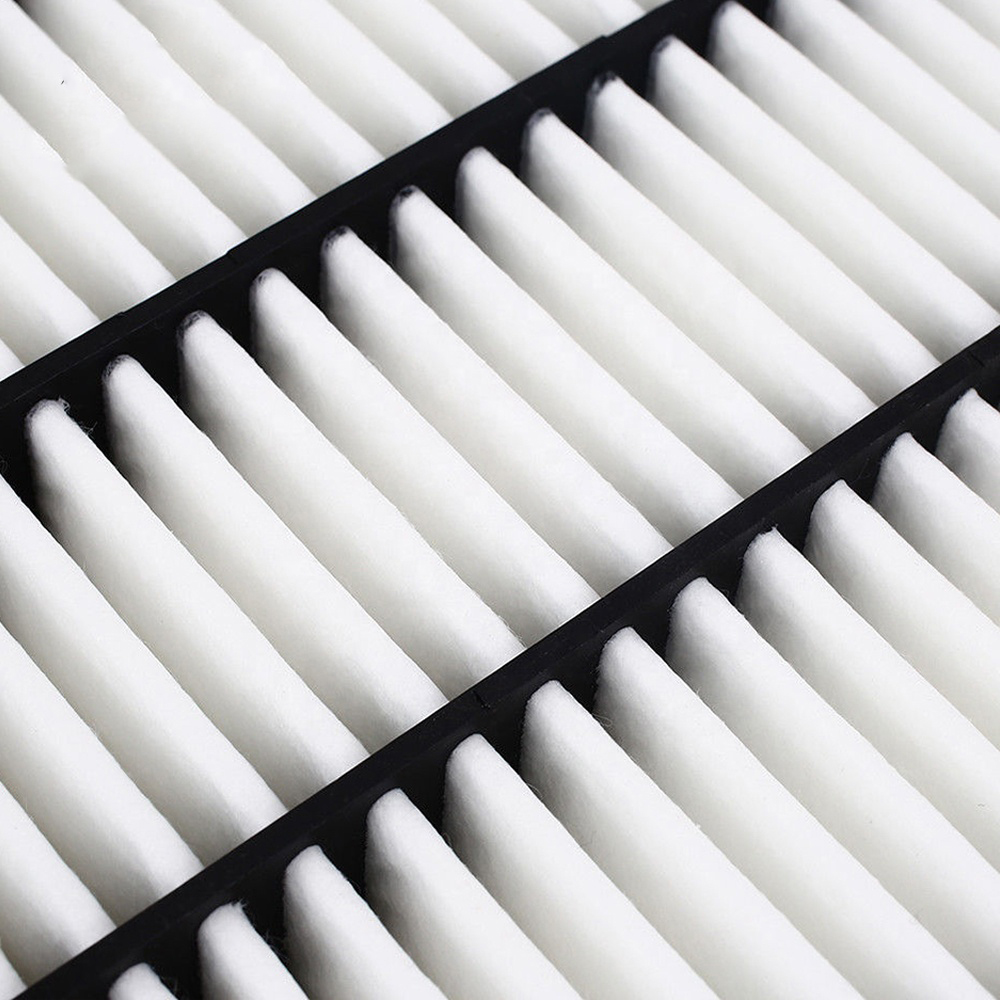 Better Performance & Efficiency:
Studies have shown that fuel economy can be improved by 14% with a clean air filter.
Conqi air filter improves the quality and quantity of clean air entering the engine, this improves the engine performance and efficiency.
Superior Engine Protection and Enhanced Engine Performance with up to 99% cleaner air before it flows into the car's engine.
High capacity air filter media for removal of harmful airborne particles such as dust, pollen, and other debris while providing high airflow, non-restricting airflow, to ensure optimal engine performance which improves vehicle miles per gallon.
Compatible with Mitsubishi ASX, Lancer, Outlander, Outlander Sport, RVR. Precisely designed, engineered, and tested to meet and exceed all MITSUBISHI OE air filter requirements.
Conqi air filter are perfect fit inside the housing as per the OE design
Always check fitment using the Vehicle Filter
The Many Advantages of Conqi Air Filters
Enhanced Fuel Economy
With our high-performance air filters you'll experience optimal fuel burning and improved engine combustion, boosting your vehicle's overall fuel economy.
 High Performance
Premium Guard automotive air filters optimize the flow of clean air into the engine for enhanced engine performance and power.
 Easy Installation
Manufactured to meet or exceed OEM (Original Equipment Manufacturer) requirements, we offer the same fitment as the original filter. OEM fitment ensures easy auto air filter installation every time.
 Impressive Value
Combining affordable, direct-to-consumer prices and the highest quality standards, these engine air filters deliver great value along with superior protection and performance.
*Certain conditions can impact the life of the air filter. Possible causes of more frequent replacement include:
 Driving conditions
Dusty roads
Humid climates
Congested roads and heavy-traffic areas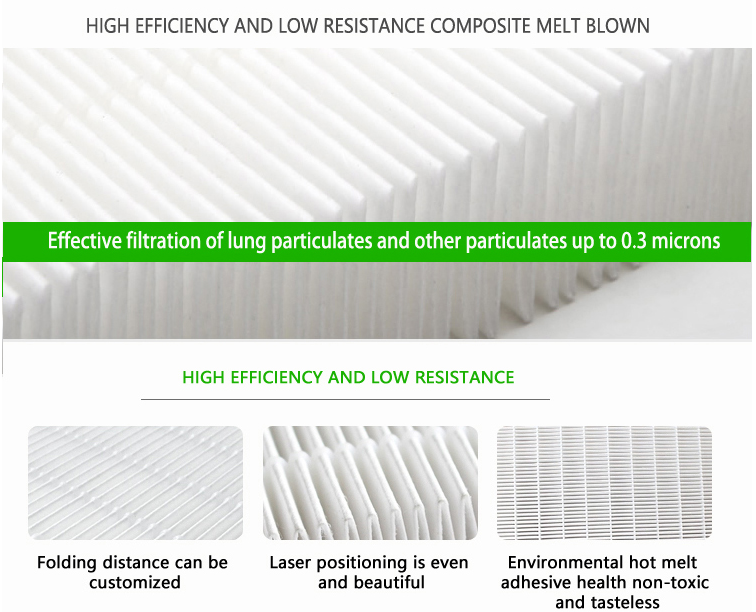 Common Indicators It's Time to Replace Your Engine Air Filter
Engine Light Comes On: Many cars are equipped with an airflow sensor that sets off the check engine light.
Visual Inspection: Conqi automotive air filters are white so you can see if they're dirty. Check the outside and inner layers of the filter paper for dust and debris.
Reduced Fuel Economy: When engines get less oxygen, they consume more fuel. If you notice fuel economy going down, you may need to replace the air filter.
Engine Misfiring: Restricted air supply results in unburnt fuel exiting the engine as soot residue. Soot accumulates on the spark plugs, which can cause the engine to misfire.
Reduced Horsepower: Replacing the air filter can improve acceleration or horsepower. If your car doesn't respond well or jerks when you step on the accelerator, the engine may not be receiving the air it needs to perform.
Black Sooty Smoke or Flames: Poor air supply can result in fuel not burning completely during the combustion cycle. Unburnt fuel exits the car through the exhaust pipe, possibly resulting in smoke or flames.
1. Focus on manufacturing competitive car filters  for our clients to meet their market, provide the professional knowledge of the production of products.
2. Rich experience in exporting car filters and spark plugs to Europe, the United States, Russia, Mexico, North America, Southeast Asia, and other countries, we know about their local market and customs clearance and we can give you the import advice.
3.Trade Assurance in order to ensure our reliable, then achieving the win-win situation.
---
---
---